Gameloft puts forth a new addition to their ever-popular racing game series with Asphalt 7: Heat. The game features better graphics and several brand-new locations and tracks to keep you interested, plus a bevy of shiny new cars to boot. The gameplay, however, doesn't really change much from its predecessor, Asphalt 6. But who's saying that it's a bad thing?
The oft-quoted saying "If it ain't broke, don't fix it" certainly applies to Asphalt 7. The game is already rated as one of the best racing games ever to come out for the iPhone, iPad, and Android devices. From the developer's point of view, it seems like a shame to tinker with what already is a working and very successful formula, so they didn't.
What they did instead was add a lot more eye candy while staying true to the gameplay, and so far the results have proven them right. Asphalt 7: Heat is currently on the App Store's top-selling games list, and why not? A low price of just $0.99 coupled with a tried-and-tested formula will sell games by the bundle every time, don't you think?
The controls are responsive and configured well. The locations are well-designed and look great, as gorgeous as a mobile phone racing game can be. For those who have played any of the previous six previous installations, you're going to recognize a lot of the tracks in this one. It can be argued that they look better, with improved lighting, visuals, and so on. But at the heart of it all, a lot of these tracks will be the same ones you played in Asphalt 6 (or even earlier.)
Some people have complained that the collision detection in Asphalt 7 is practically useless. For us, though, it's not much of a deal breaker. Even with console games, there aren't a lot of driving games out there who have perfected collision detection. Some widely-successful games have even eschewed them completely. Whining about the absence of collision detection on a mobile phone game is like complaining about three less candy sprinkles on a donut. It's not that big of a deal, really.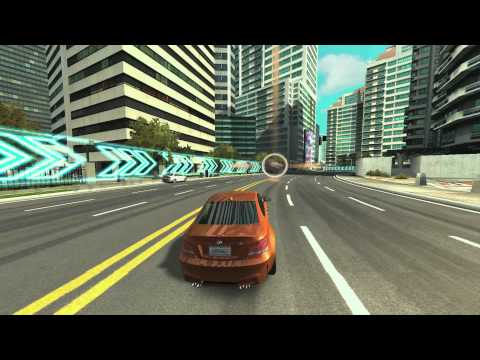 So here's what we have to say about Asphalt 7: Heat. If you haven't played any of the games in the "Asphalt" series yet, now's the time to pick up number 7. Yes, it lacks originality in gameplay, but that's because it's already following a tried-and-true recipe for success. But if you've played Asphalt 6, then you won't miss much by skipping this version.